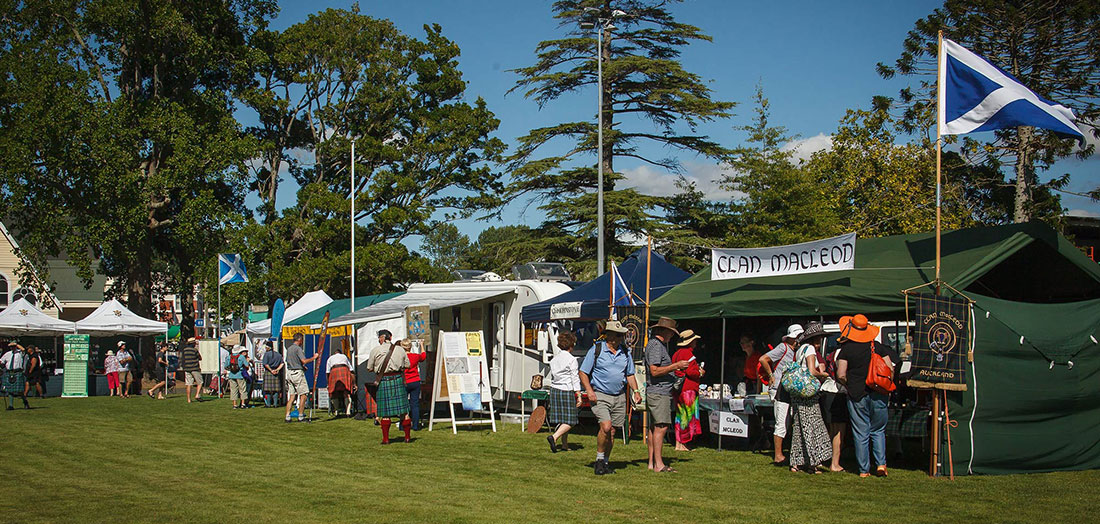 Clan village
Fifteen Clans were at the 2019 Paeroa Highland Games & Tattoo, each with their separate tent and banners.
The Clan's area is adjacent to the Pipe Bands contest at the southern end of the Paeroa Domain.
There are 15 Scottish Clans in the Village this year. Tracing your clan can be a great experience, learning about the colourful and often bloody history of the clan homeland. The Clan concept dates back to the 12th Century when the Scottish clans were originally extended networks of families who had loyalties to a particular chief, but the word 'clan' is derived from the Gaelic 'clann' meaning literally – children –.
The history of a family Clan is complex and interwoven, finding out which clan you belong to can depend on which era of history you are looking at. Most Scots or persons of Scots descent can work out their clan with a little research into their family history.
2019 Commercial Stalls
There will be Scottish food, including a chance to taste the traditional Haggis, plus a wide range of other food choices, merchandise and entertainment.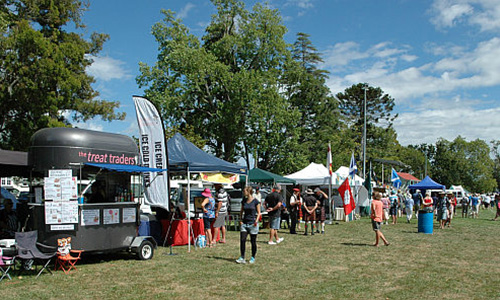 – photo by Rod Baker-Clemas
Hamilton Mobile Caterers Food
Hamilton Mobile Caterers Coffee
Wish For Fish Kids Charity
Mr Whippy
Lil Orbit Doughnuts
The Stroop Wafel
Tirohia School
Thames Valley Alternative Learning
Mattyz Gourmet Hog Dogs
Central School Mussel Fritters
QTAZ Alpakas
Wild Hart Workshop Hand crafted leather goods
Steampunk Caravan
Fun Co
IAB Entertainment 5D Thrill Ride
Kintail House
House of Scotland
Scots in Spirit
Thistles, Tartans & Things
Paeroa Christian School
Jiggles the Clown
Julie Candy Floss
Short & Sweet Coffe Cart
Hemptastic – Hemp hats and clothing
Bookwyrmnz – Hand Journals and Notebooks
Clan March
This year's Clan March will take place inside the of the Paeroa Domain, the march will end in the main area and the opening ceremony following.
The marchers representing the different Scottish Clans will be adorned in their clan tartans and carrying their clan banners.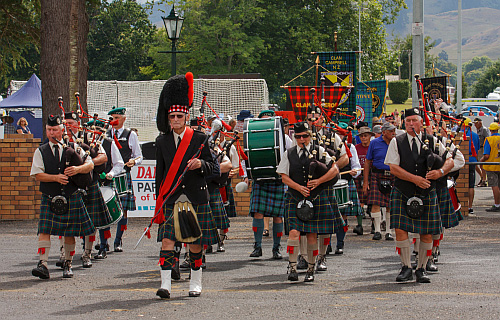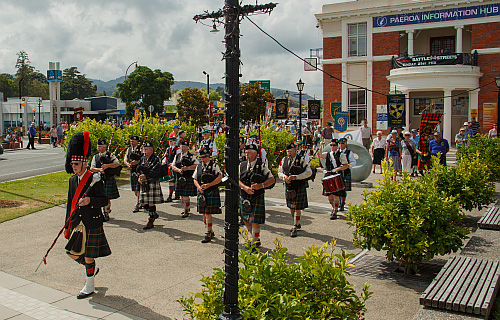 Village Green
During the afternoon, entertainment will be provided on the "Village Green". This is the grassed area bordered by Clans tents and merchandise stalls.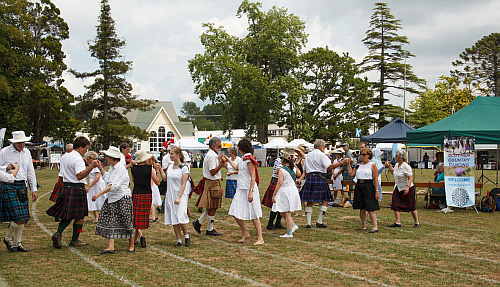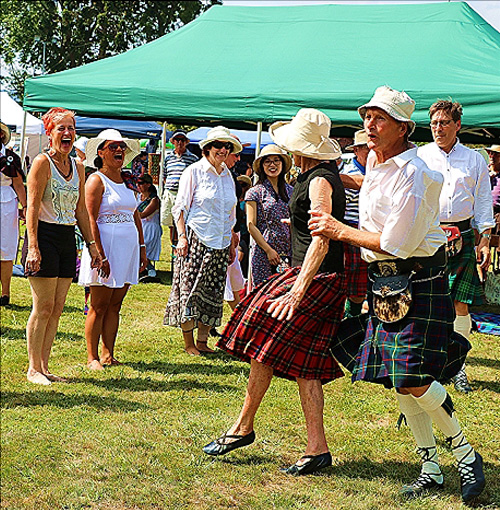 – photo by Margaret Vickers
Highland Bar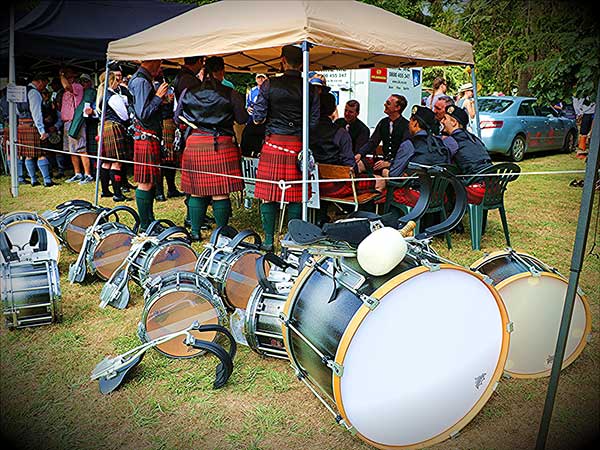 This year the Highland Bar is being relocated next to the grandstand and will be larger than ever before.
The Highland Bar provides the opportunity to rest your feet and sample the delights of a cold one or a 'wee dram or two', This year it is staying open for the evening Tattoo.
Come and try the 'Paeroa Fling' (Drambuie over ice, a dash of lemon and of course the world famous in New Zealand Lemon & Paeroa)
Research your family history in Scotland: