Wood Chopping
Commencing at 9 am and continuing throughout the day, the Waiuku Axemens Club will be hosting the Chopping carnival.
The Chopping programme features events for all ranges of axemen, including Handicap events where learners get to start early, while more experienced choppers start later and try to overtake their fellow competitors.
Championship events will be held for the more experienced axemen and women. Sawing and axe throwing round off the day's events.
During the evening Tattoo, a three-way team's relay race between Taranaki, Puhoi (Northland) and Waiuku will be held.
Some of New Zealand's premier axemen and women will compete.
The programme will feature Jack and Jill sawing, underhand and standing chopping, concluding with two men cutting the butchers block.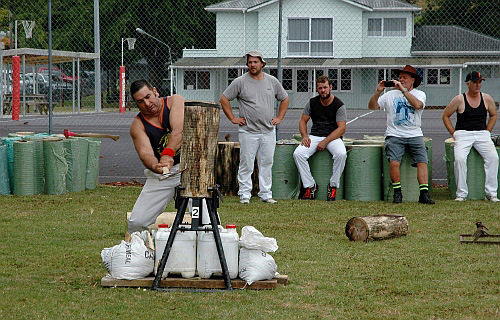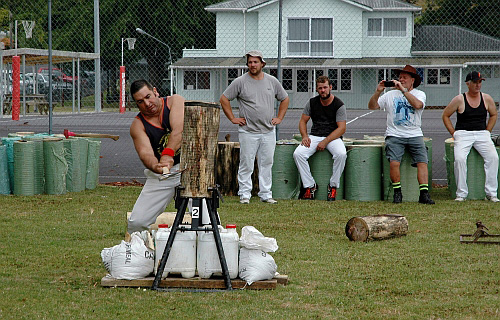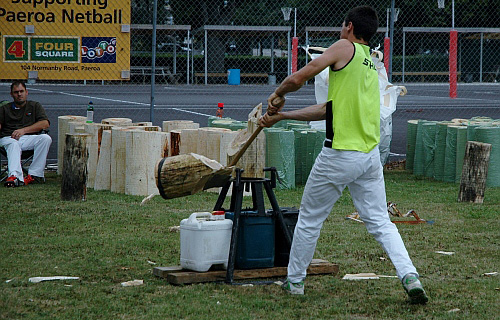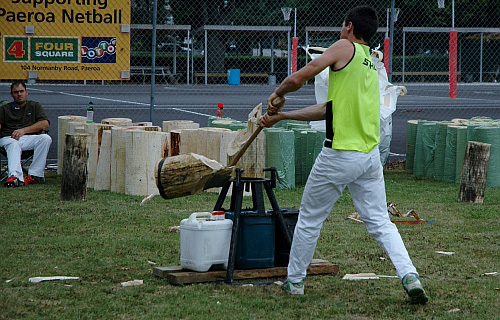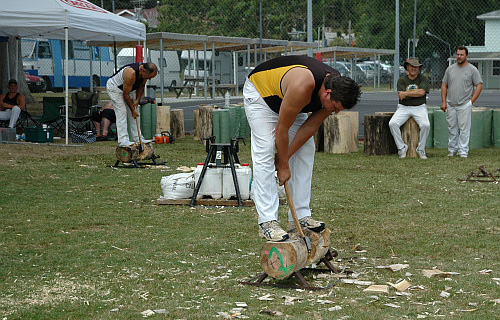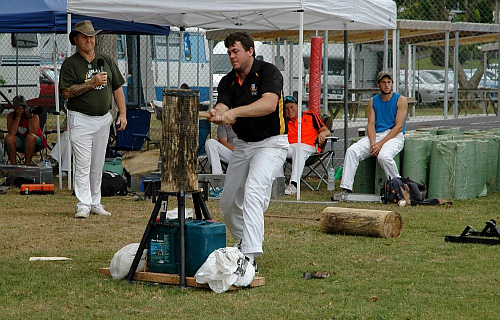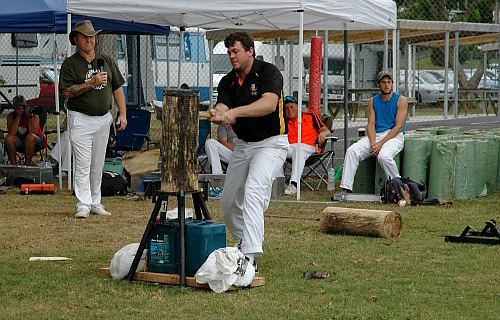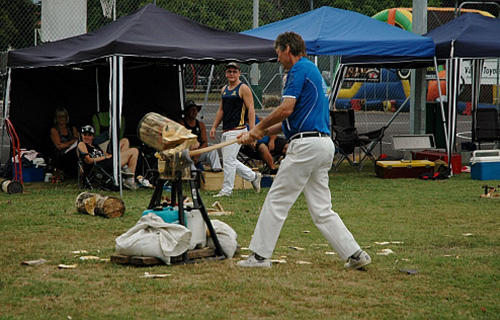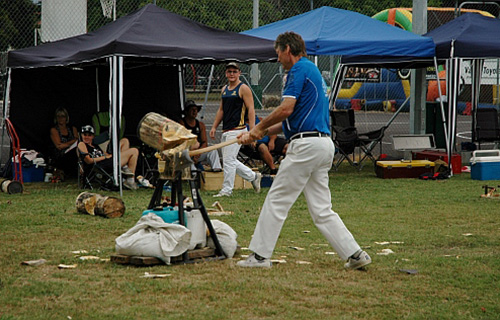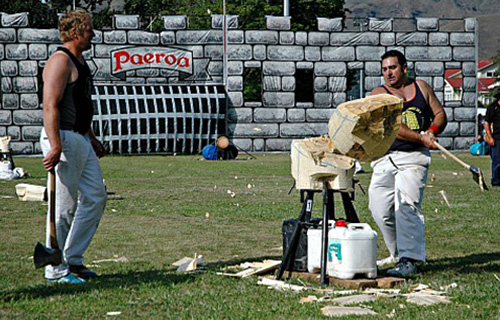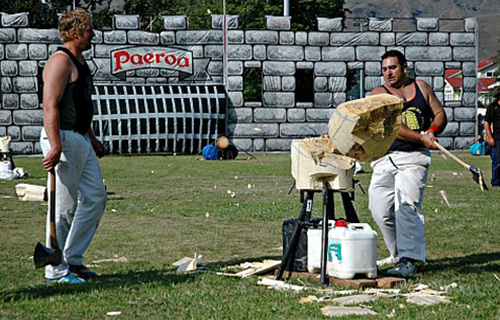 Paeroa Highland Games 2017 Woodchopping Results
Event 1 Open Standing Handicap
1st C Cherry
2nd R Johnson
3rd B Turnwald
4th N Cherry
Event 2 Open Underhand Handicap
1st M Robinson
2nd R Johnson
3rd H Hardie
4th M Beattie
Event 3 A Division Standing Championship
1st S. Jordan
2nd J. Jordan
3rd C Lord
4th J. Whitehead
Event 4 B Division Standing Handicap
1st C. Cherry
2nd D McDonald
3rd B Liddington
4th W McDonald
Event 5 C Division Standing Handicap
1st B Turnwald
2nd B Scott
3rd M Beattie
4th B Turner
Event 6 A Division Underhand Championship
1st J Jordan
2nd S Jordan
3rd N McDonald
4th K Lemon
Event 7 B Division Underhand Handicap
1st M Beattie
2nd B Liddington
3rd F Carran
4th P Eyles
Event 8 C Division Underhand Handicap
1st B Turnwald
2nd B Scott
3rd H Hardie
4th B Turner
Event 9 Butchers Block Underhand Handicap
1st R Johnson & W.McDonald
2nd N & C Cherry
3rd Hall & Lemon
4th D McDonald & M Robinson
Event 10 Single saw Championship
1st D McDonald
2nd S Jordan
3rd N McDonald
Event 11 Doublehand Saw Handicap
1st C Hall & P Eyles
2nd C Lord & M Tainui
3rd J Whitehead & K Stewart
Event 12 Hard Hitting Standing
1st J Whitehead
2nd N McDonald
3rd C Hall
4th S Jordan
Team Relay
1st Taranaki
2nd Waiuku
3rd Rotorua