Highland Dancing
The sloping bank, under the trees at the northern end of the Paeroa Domain creates a perfect viewing area for spectators of the Highland Dancing. Mrs April Mudford, the Highland Dancing co-ordinator expects that 30 to 40 dancers from throughout the upper North Island will compete, similar to previous years.
Thirty dancing events will be held throughout the full day's programme.
These include the popular Highland fling, Sailors Hornpipe, Irish Jig and Sean Truibhas.
In addition to the usual events, it is hoped to include some South Auckland Centre Championship events.
Note that the cut date for entries has been extended until the 10th of February.
JUDGES:
Mrs Kelly Cox – Tauranga
Ms Jennifer Cory – Te Aroha
PIPER:
2017 Highland Dancing Photos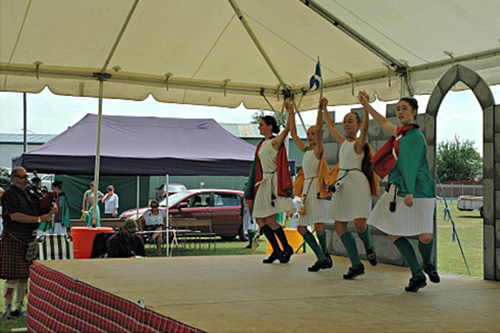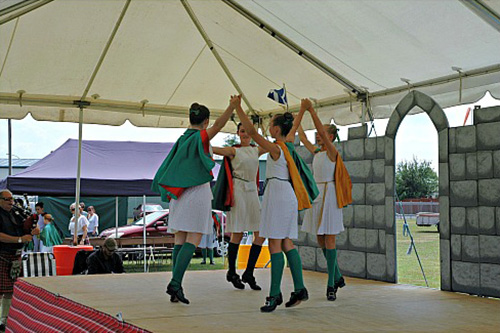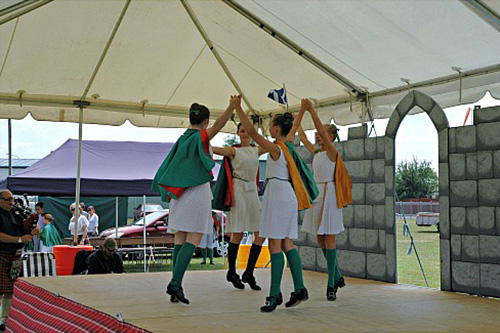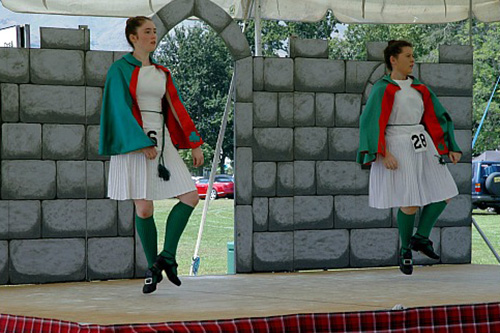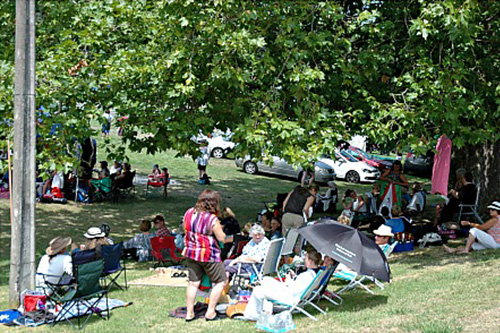 2019 Highland Dancing Results
Irish Jig Under 8 yrs
1st Mary Hunt
2nd Rebecca Houghton
3rd Amy Denize
VHC Yi Xin Chan
HC Emma Ferguson and McKenna Hills
C Milla Cloke
Sword Dance Under 10 years
1st Yi Xin Chan
2nd Mary Hunt
3rd Emersen Turner
VHC Rebecca Houghton
HC Charlotte Blades
C Milla Cloke and Emelia Hickey
Sword Dance Under 12 years
1st Asha Edwards
2nd Grace Kennedy
3rd Eva Houghton
VHC Tyra Heng
HC Tegan Deverell, Amber Corney and Evie Deane
Sailors Hornpipe Under 12 years
1st Amber Corney
2nd Grace Kennedy
3rd Willow Price
VHC Tyra Heng
HC Eva Houghton
C Matilda Gilchrist
Sean Truibhas Under 14 years
1st Honor Braid
2nd Tyra Heng
3rd Samantha Jones
VHC Grace Kennedy
HC Kaitlyn Colle, Eva Houghton and Amber Corney
C Francesca Hickey, Willow Price and Ayla Wyness
Restricted Sailors Hornpipe Under 14 years
1st Piper McKenzie
2nd Katarina Lockyer
3rd Samantha Jones
VHC Matilda Gilchrist
HC Charlotte Blades
C Paige Burston and McKenna Hills
Sailors Hornpipe Under 16 years
1st Shae Lawrence
2nd Isla Gillies
3rd Francesca Hickey
VHC Isla McFarlane
HC Danica Price
C Kaitlyn Colle
Highland Reel Open
1st Ariana Watkins
2nd Gineke Barclay
3rd Shannon Griffin
VHC Jordon Braid-Eley
HC Shae Lawrence
C Kate Lee
South Auckland Championship Irish Jig Under 13
1st Tyra Heng
2nd Willow Price
3rd Grace Kennedy
VHC Samantha Jones, Katarina Lockyer, Eva Houghton and Isabella Blades
HC Charlise Colle, Amber Corney, Alica Gillies
C Charlotte Cummuskey, Claire Gillies, Paige Burston, Mia Riddington, Caitlyn Ferguson and Ayla Wyness
South Auckland Championship Sword Under 17
1st Jordan Braid-Eley
2nd Ariana Watkins
3rd Shae Lawrence
VHC Honor Braid
HC Kaitlin Colle
C Francesca Hickey
Sword Dance Under 8 years
1st Mary Hunt
2nd Yi Xin Chan
3rd Emersen Turner
VHC Milla Cloke
HC McKenna Hills
C Rebecca Houghton
Irish Jig Under 10 years
1st McKenna Hills
2nd Rebecca Houghton
3rd Emersen Turner
VHC Mia Riddington, Milla Cloke and Charlotte Blades
HC Emelia Hickey
C Amy Denize and Mary Hunt
Irish Hornpipe Under 12 years
1st Tyra Heng
2nd Willow Price
3rd Amber Corney
VHC Isabella Blades and Grace Kennedy
HC Tegan Deverell and Caitlyn Ferguson
C Melissa Busch, Ayra Wyness, Eva Houghton, and Katarina Lockyer
Sword Dance Under 14 years
1st Tyra Heng
2nd Asha Edwards
3rd Honor Braid
VHC Francesca Hickey, Piper McKenzie, Danica Price
HC Kaitlyn Colle, Eva Houghton, Samantha Jones
C Francesca Hickey, Ayla Wyness, Claire Gillies
Sailors Hornpipe Under 14 years
1st Samantha Jones
2nd Grace Kennedy
3rd Tyra Heng
VHC Paige Burton and Claire Gillies
HC Eva Houghton, Kaitlyn Colle and Danica Price
C Francesca Lockyer, Piper McKenzie, Francesca Hickey and Isabella Blades
Reel "O" Tulloch Under 16 years
1st Shae Lawrence
2nd Honor Braid
3rd Isla Gillies
VHC Isla McFarlane
HC Francesca Hickey
C Laura Purves
Sword Dance Open
1st Jordan Braid-Eley
2nd Gineke Barclay
3rd Shannon Griffin
VHC Olivia Gordon
Irish Reel Open
1st Ariana Watkins
2nd Shannon Griffin
3rd Shae Lawrence
VHC Kate Lee
HC Jordan Braid-Eley
C Olivia Gordon
South Auckland Championship Reel "O" Tulloch Under 15
1st Shae Lawrence
2nd Isla McFarlane
3rd Samantha Jones
VHC Francesca Lockyer and Honor Braid
HC Isla Gillies
C Francesca Hickey and Kaitlyn Colle
South Auckland Championship Irish Hornpipe Open
1st Ariana Watkins
2nd Jordan Braid-Eley
3rd Honor Braid
VHC Shae Lawrence and Shannon Griffin
HC Isla Gillies
C Charlotte Blades and Olivia Gordon
Highland Fling Under 8 years
1st Yi Xin Chan
2nd Emersen Turner
3rd McKenna Hills
VHC Mary Hunt
HC Rebecca Houghton
C Milla Cloke
Sailors Hornpipe Under 10 years
1st Mary Hunt
2nd Yi Xin Chan
3rd McKenna Hills
VHC Rebecca Houghton
HC Charlotte Blades
Highland Fling Under 12 years
1st Tyra Heng
2nd Grace Kennedy
3rd Asha Edwards
VHC Eva Houghton
HC Evie Deane, Amber Corney and Willow Price
C Melissa Busch, Katarina Lockyer, Charlise Colle and Isabella Blades
Restricted Irish Hornpipe Under 14 years
Restricted Sean Truibhas Under 14 years
1st Claire Gillies
2nd Asha Edwards
3rd Katarina Lockyer
VHC Maggie Denize
HC Cailtyn Ferguson
C Tegan Deverell, Piper McKenzie and Matilda Gilchrist
Double Time Irish Jig Under 16 years
1st Shae Lawrence
2nd Isla Gillies
3rd Isla McFarlane
Sean Truibhas Under 16 years
1st Shae Lawrence
2nd Isla McFarlane
3rd Isla Gillies
VHC Honor Braid
Highland Fling Open
1st Ariana Watkins
2nd Shannon Griffin
3rd Jordan Braid-Eley
VHC Gineke Barclay
HC Kate Lee
C Olivia Gordon
South Auckland Championship Fling Under 11
1st Grace Kennedy
2nd Evie Deane
3rd Emmerson Turner
VHC Ayla Wyness
HC Rebecca Houghton, Milla Cloke and Charlotte Blades
C Caitlyn Ferguson, Tegan Deverell, Mary Hunt and Emelia Hickey
South Auckland Championship Fling Under 11
1st Grace Kennedy
2nd Evie Deane
3rd Emmerson Turner
VHC Ayla Wyness
HC Rebecca Houghton, Milla Cloke and Charlotte Blades
C Caitlyn Ferguson, Tegan Deverell, Mary Hunt and Emelia Hickey
2017 Highland Dancing Results
Irish Jig Under 8 yrs
1st Grace Kennedy
2nd Charlise Colle
3rd Ayla Wyness
VHC Marie Boyal
HC Laura Hampton
Highland Fling Under 8yrs
1st Grace Kennedy
2nd Ayla Wyness
3rd Charlise Colle
VHC Marie Boyle
HC Laura Hampton
Sword Dance under 10 yrs
1st Willow Price
2nd Grace Kennedy
3rd Samantha Jones
VHC Tyra Heng
HC Eva Houghton and Annaliese Gordon
C Harriet Spearman and Amber Corney
Highland Fling Under 10 yrs
1st Willow Price
2nd Grace Kennedy
3rd Samantha Jones
VHC Amber Corney
HC Annaliese Gordon
C Eva Houghton and Tyra Heng
Irish Jig Under 10 yrs
1st Willow Price
2nd Samantha Jones
3rd Tyra Heng
VHC Grace Kennedy and Amber Corney
HC Ella Houghton and Charlise Colle
C Haylee Barker
Sailors Hornpipe Under 10 yrs
1st Samantha Jones
2nd Annaliese Gordon
3rd Tyra Heng
VHC Ayla Wyness and Amber Corney
HC Eva Houghton and Charliese Colle
C Willow Price and Harriet Spearman
Highland Fling Under 12 yrs
1st Willow Price
2nd Shae Lawrence
3rd Kaitlin Colle
VHC Ella Twiss
HC Honor Braid and Danica Price
C Samantha Jones and Aria McLaughlin
Sword Dance Under 12 yrs
1st Shae Lawrence
2nd Caitlin Colle
3rd Danika Price
VHC Mhurain Thompson and Haylee Barker
HC Samantha Jones
C Willow Price and Eva Houghton
Irish Jig Under 12 yrs
1st Shae Lawrence
2nd Honor Braid
3rd Ella Twiss
VHC Willow Price
HC Samantha Jones and Donica Price
C Haylee Barker and Kaitlin Colle
Sailors Hornpipe Under 12 yrs
1st Honor Braid
2nd Shae Lawrence
3rd Ella Twiss
VHC Annaliese Gordon
HC Samantha Jones and Mhurain Thomson
C Kaitlyn Colle and Haylee Barker
Sailors Hornpipe Under 14 yrs
1st Jordon Braid-Eley
2nd Megan Carlton
3rd Olivia Gordon
VHC Honor Braid
HC Shae Lawrence
C Aria MacLachlan and Rona Costellow
Sword Dance under 14 yrs
1st Jordan Braid-Eley
2nd Honor Braid
3rd Haylee Barker
VHC Kaitlin Colle
HC Olivia Gordon
C Isla Gillies and Maggie Denize
Sean Truibhas Under 14 yrs
1st Jordan Braid-Eley
2nd Ella Twiss
3rd Samantha Jones
VHC Honor Braid
HC Mhurain Thomson
C Olivia Gordon and Tyra Heng
Highland Reel Under 14 yrs
1st Shae Lawrence
2nd Samantha Jones
3rd Danika Price
VHC Kaitlin Colle
HC Kate Guptill and Mhurain Thomson
C Laura Purves and Olivia Gordon
Restricted Sailors Hornpipe Under 14 yrs
1st Jasmine Murray
2nd Maggie Denize
3rd Harriet Spearman
VHC Ayla Wyness
Restricted Irish Hornpipe Under 14 yrs
1st Samantha Jones
2nd Isla Gillies
3rd Kate Guptill
VHC Olivia Hampton
HC Jasmine Murray
Sword Dance Under 16 yrs
1st Imogene Grayson
2nd Ayleigh Loomes
3rd Kate Lee
VHC Caitlin Read
Sailors Hornpipe Under 16 yrs
1st Imogen Grayson
2nd Kate Millington
3rd Ayleigh Loomes
VHC Diana Owens
HC Kate Lee
C Caitlin Read
Irish Hornpipe Under 16 yrs
1st Imogen Grayson
2nd Kate Milllington
3rd Ayleigh Loomes
VHC Caitlin Read
Highland Fling Under 16 yrs
1st Imogen Grayson
2nd Ayleigh Loombes
3rd Kate Lee
VHC Caitlin Read
HC Diana Owens
Sean Truibhas Under 16 yrs
1st Ayleigh Loomes
2nd Diana Owens
Irish Reel Open
1st Rina MacDonald
2nd Emma Denney
3rd Brittany Carlton
VHC Leighton Terry and Imogen Grayson
HC Aine Blackman
C Mae Kelly
Double Time Irish Jig Open
1st Rina MacDonald
2nd Imogen Grayson
3rd Leighton Terry
VHC Mae Kelly
HC Emma Denny and Kate Millington
C Brittany Carlton
Highland Fling Open
1st Leighton Terry
2nd Aine Blackman
3rd Mae Kelly
VHC Rina MacDonald
HC Gineka Barclay
Highland Reel Open
1st Imogen Grayson
2nd Leighton Terry
3rd Rina MacDonald
VHC Mae Kelly
HC Aine Blackman
Reel 'O' Tulloch Open
1st Rina MacDonald
2nd Leighton Terry
3rd Elizabeth Stuart
VHC Aine Blackman
HC Mae Kelly
C Gineka Barclay and Heather Ineson
South Auckland Championship Irish Hornpipe Under 13 yrs
1st Ella Twiss
2nd Honor Braid
3rd Rona Costella
VHC Mhurain Thomson
HC Tyra Heng
C Samantha Jones
South Auckland Championship Highland Fling Under 15 yrs
1st Ayleigh Loomes
2nd Kate Lee
3rd Jordan Braid-Eley
VHC Caitlin Colle and Rona Costello
HC Kate Guptill and Olivia Gordon
South Auckland Championship Irish Jig Under 17 yrs
1st Imogen Grayson
2nd Kate Millington
3rd Ayleigh Loomes
VHC Diana Owens
HC Kate Lee
South Auckland Championship Sword Dance Open
1st Rena MacDonald
2nd Leighton Terry
3rd Mae Kelly
VHC Aine Blackman
HC Kate Millington
C Gineka Barclay
POINTS PRIZES
Under 8 Grace Kennedy
Under 10 Willow Price
Under 12 Shae Lawrence
Under 14 Jordan Braid-Eley
Under 16 Imogen Grayson
Open Rina MacDonald